I am a licensed mental health counselor specializing in individual therapy and maintain a private practice in Pembroke, MA.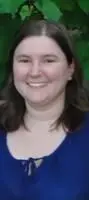 I have been working in the mental health field since 2006 in various roles. As an ABA (Applied Behavioral Analysis) therapist for over one year, I worked with young children diagnosed with Autism and their families doing intensive behavioral therapy in their homes. I also worked as the lead clinician on IHT (In Home Therapy) cases for three years. This is a Masshealth specific service for individuals under age 21 and is a level of care between therapy in an office weekly and being placed into a mental health hospital setting. During this time I worked with children who had been diagnosed with a serious mental health condition with significant safety issues that placed them at risk of mental health hospitalization. My role was to work with both this child and their family in order to try to keep this child in the home and out of the hospital. This work also included frequent telephone contact with other providers and team meetings as well as school advocacy and connecting families to other community based services in the area. Since 2009, I have also worked as an individual therapist with people from age 5 to adult with a wide variety of mental health diagnoses. As a graduate of the University of Massachusetts specializing in Mental Health Counseling, I am currently serving as private practitioner working with a broad spectrum of clients. My areas of expertise include children, Autism Spectrum Disorders, Anger Management/ Emotion Regulation, Anxiety Disorders, Trauma and PTSD. I have had extensive training in Eye Movement Desensitization and Reprocessing (EMDR), Cognitive Behavioral Therapy (CBT), Trauma Focused Cognitive Behavioral Therapy (TF CBT), and Motivational Interviewing.

My therapeutic approach is to provide support by active listening and practical feedback to help clients effectively address personal life challenges. I offer a highly personalized approach tailored to each client. With compassion and understanding, I work with each individual to help them build on their strengths and attain the personal growth they are committed to accomplishing.